Paint Tips for your Home Project
Whether you are building a new home, remodeling a room, or just want to make a small update to a blank wall, paint is an important component of the process that can really elevate the space. While it seems to be a simple task that most people don't look forward to, there are a few things to consider to select the perfect paint (and it's not just the color!) 
To begin, stand in the room that needs a fresh coat of paint and look around. Is there a lot of light that is coming into the room from outside, or is the light only coming from the light fixtures? Who is going to be using the room the most – kids, adults, or pets? Finally, look at the condition of the walls. Take a really good look for any imperfections, cracks, or holes because they will need to be filled in to allow the paint to look flawless. Once the room has been assessed, the fun can begin! 
Paint comes in a variety of sheens, from flat/matte to high gloss, and each has a place in your home. Starting with the largest space to paint – the walls – there are three main sheens to pick from, and can be selected based on which room you're painting, how much light is in the room, who it is being used by, and of course, personal preference. 
Flat/Matte (0-10% sheen)
As the name implies, there is very little shine to this paint type, creating a smooth finish that hides any imperfections on the wall. It also requires less coats of paint and is easier to touch up. On the flip side, it is harder to remove stains from and is the least durable of all the sheens, which makes it not friendly for kids and pets. It is a great option for ceilings, and can also be used in dining rooms, living rooms, family rooms and bedrooms, if that is your preference. On the exterior, it also works well on older vinyl or aluminum siding. 
Eggshell (10-25% sheen)
While eggshell seems like it would be a delicate option, it offers a softer, more velvety feel to the walls with a low shine quality that allows it to be more durable and easier to clean than Flat/Matte, but less durable than glossier types. With having a subtle sheen, it begins to show a few flaws in the walls, especially when natural light is bouncing off of it, so prepping the walls and adding a primer before painting is necessary. It works well in dining rooms, living rooms, family rooms, bedrooms and hallways. 
Satin (25-35% sheen)
The most durable of the wall sheens is Satin, with its medium shine that helps it to be easier to clean than the two listed above. Because of the added shine, it does show even more wall imperfections, so prepping and priming the walls is also necessary, but it does not fade quickly in the sun. It is a great choice for more areas of your home, including kitchens and laundry rooms, as well as dining rooms, living rooms, family rooms, bedrooms and hallways. It also is a good option when painting furniture, and on the exterior works well for newer siding, shutters and trim.  
After you have selected your wall sheen, there are two other options for additional painting projects.  
Semi-Gloss (35-75% sheen)
Offering a smoother, glossier finish, Semi-Gloss is a great choice for rooms with more humidity, need to be cleaned more often, and are prone to having stains, especially if there are kids and pets occupying these spaces. With its higher shine quality, this option requires prep and primer, along with more coats of paint, which helps with the durability. It can be used in kitchens, bathrooms, mud rooms, kids' rooms, as well as on cabinets, doors, windows, trim and furniture. On the exterior, it can be applied to door jambs, window casings and shutters.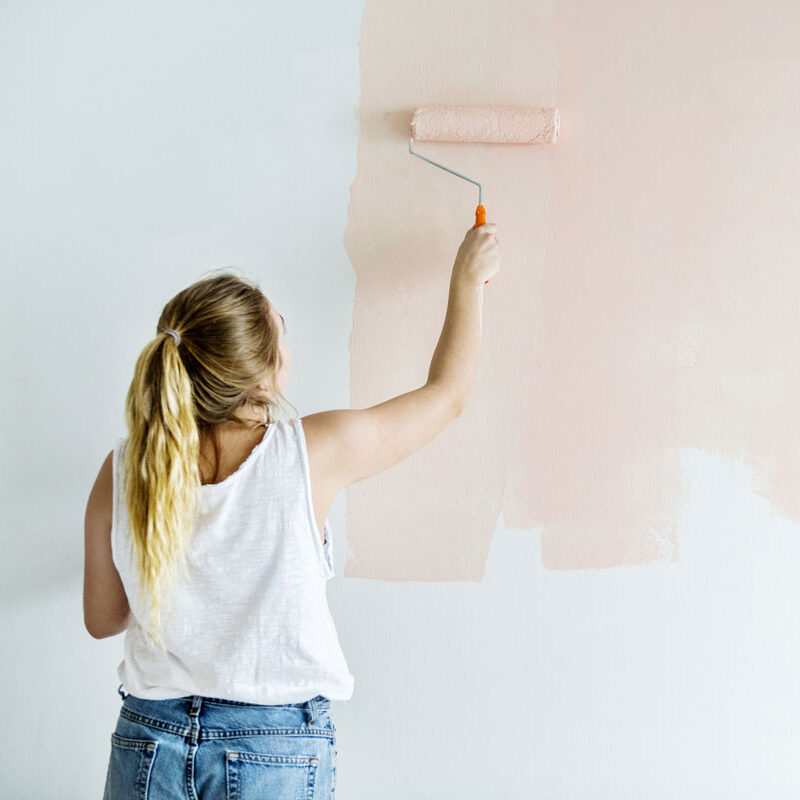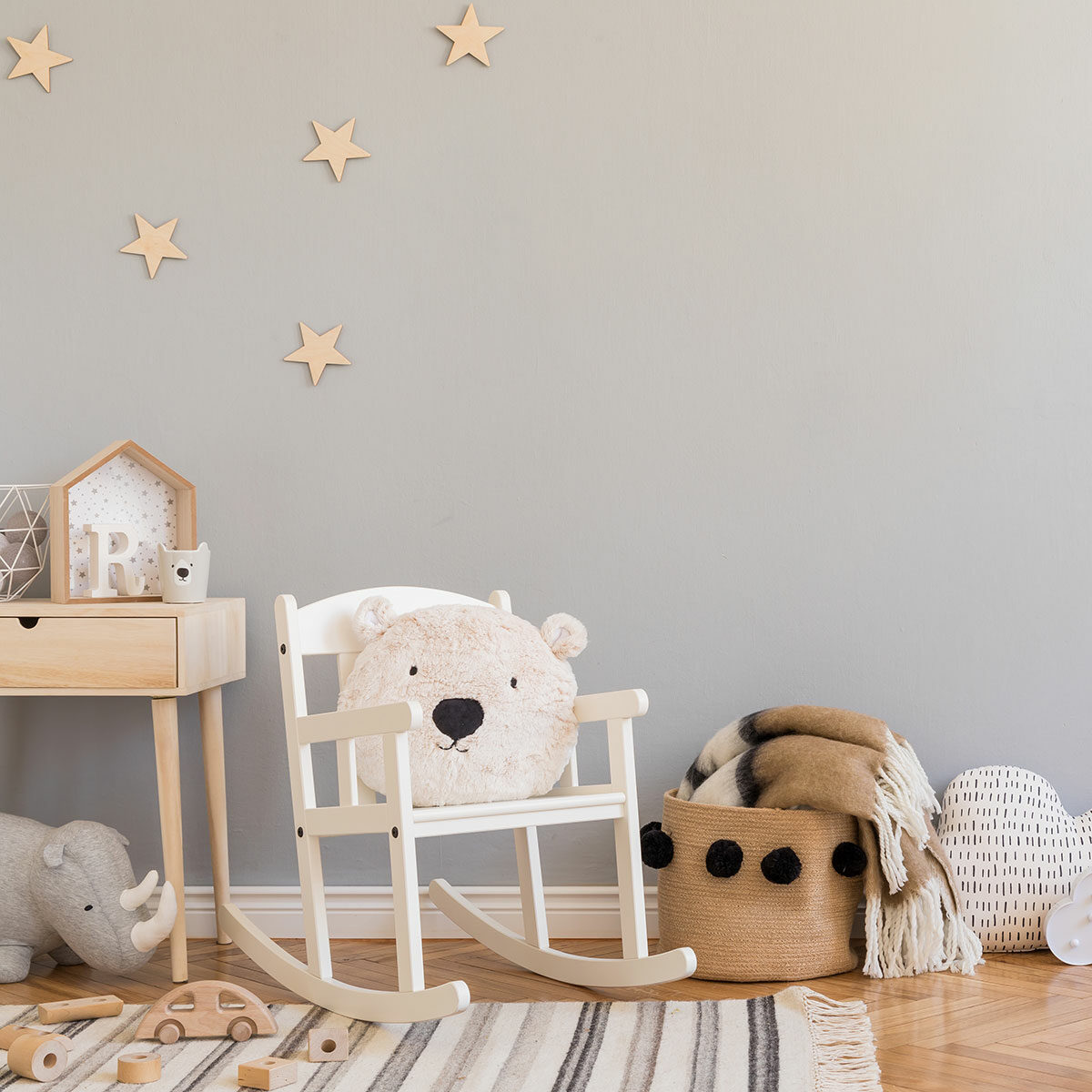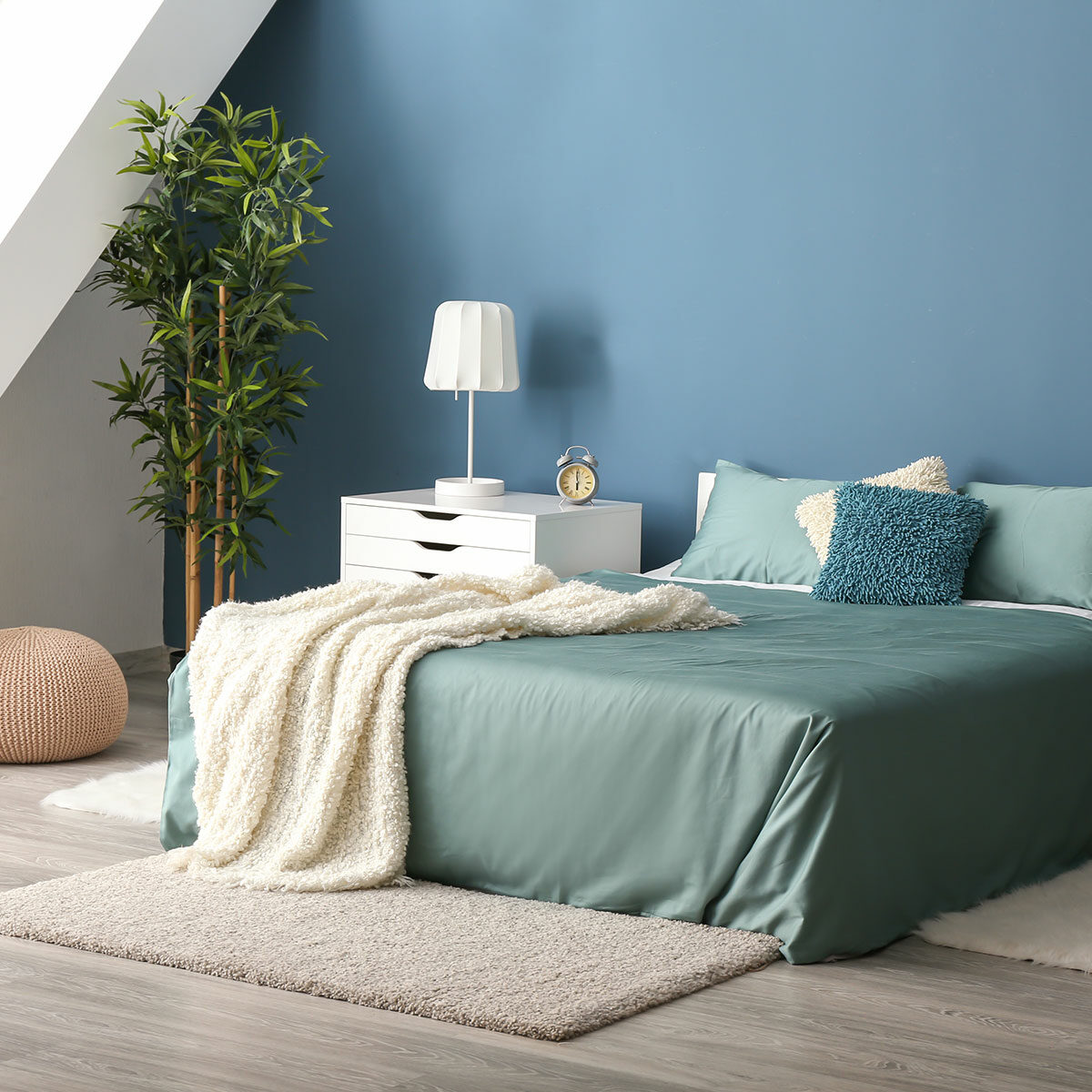 High Gloss (70% + sheen)
If you are looking to make a statement, choosing high gloss paint is your best option. It is very shiny and reflects light well, has superior durability and is easy to clean, but is difficult to apply and requires more coats of paint to achieve the desired finish. It also shows every flaw and imperfection, so spending the extra time and money on prepping and priming the space will be worth it. While it can be used in any room, whether as an accent wall or even on the ceiling, it works well in high humidity spaces like bathrooms or laundry rooms, as well as cabinets, doors, windows and furniture.  
After understanding the difference in sheens of paint and the locations they work well in, now it is time to pick colors! As a general guide, lighter colors make the room feel more spacious and brighter, especially with more natural light flooding in through the windows. Darker colors can warm up a room and add a more sophisticated and intimate feeling. The best way to decide on a color is to test it out in the space. Purchase a sample can (or 2 or 3) of colors you are considering and apply some to the walls you are planning to paint. See how it feels in the room, how it works with your furniture and flooring, how the natural daylight hits it, and especially how it changes between morning, afternoon, and evening (you'll be surprised how much difference there is!) If adding a bolder color is a little outside your comfort zone, maybe it is only applied to one wall in the room to start, until you get used to it.  
Now that you have a good start to understanding the different components to painting, you are ready to go! Just remember - it's only paint and can be changed whenever you want to freshen up a space!