Material of the Month: Tile
There are so many tweaks you can make to a home when you get the urge to update it. One of these additions is to add tile since it can go on your floor, walls or as an accent. However, not all tile is created equal, so we are here to help you navigate all the different styles and kinds to make the best decision for your space! 
Versa"tile

"
Tile comes in many different material types: porcelain/ceramic, glass, metal and stone. The porcelain and ceramic versions, which are typically the first type that comes to mind, each have slightly different purposes. Porcelain tiles are denser than ceramic tiles, which make it a great choice for an outdoor application (especially in the Midwest) and wet areas, like a shower. Technology has also allowed porcelain tiles to have natural imprints embedded into them, to make them look like wood or stone, whereas ceramic tiles are great for patterns and solid colors. Another key feature of porcelain is it has a through-body composition, so if it is chipped, the same color or pattern goes all the way through the tile and doesn't show that white corner we've all seen before, which is how you know it is a ceramic tile! On the flip side, ceramic's price tag can be a lot lower than porcelain, but since both types of tile are super durable and last a long time, the increased investment could be worth it. It really comes down to the location you want to install it in and what desired color, pattern or texture you are looking for. 
If you are looking for something that really catches your eye, particularly in your kitchen or shower, glass tiles would be a great option! They come in a multitude of colors, shapes, and textures, combined with stones or metallic pieces, to create a fun backsplash or a pop of interest in your bathroom. Some tiles come as recycled tile, which is an environmentally-friendly way to upgrade your space, while others can have a stained glass appearance which can be a showstopper in your kitchen. They are easy to clean and maintain, along with being super durable too. 
While adding metal tiles may give the feeling of being in a commercial kitchen, they can actually make your own kitchen look high-end and sleek! These tiles come as stainless steel, tin, copper and brass, as well as matte or glossy, smooth, textured or embossed. They can even be mixed and matched to create a unique look. Metal is durable and easy to maintain, and provides a modern feel to your space.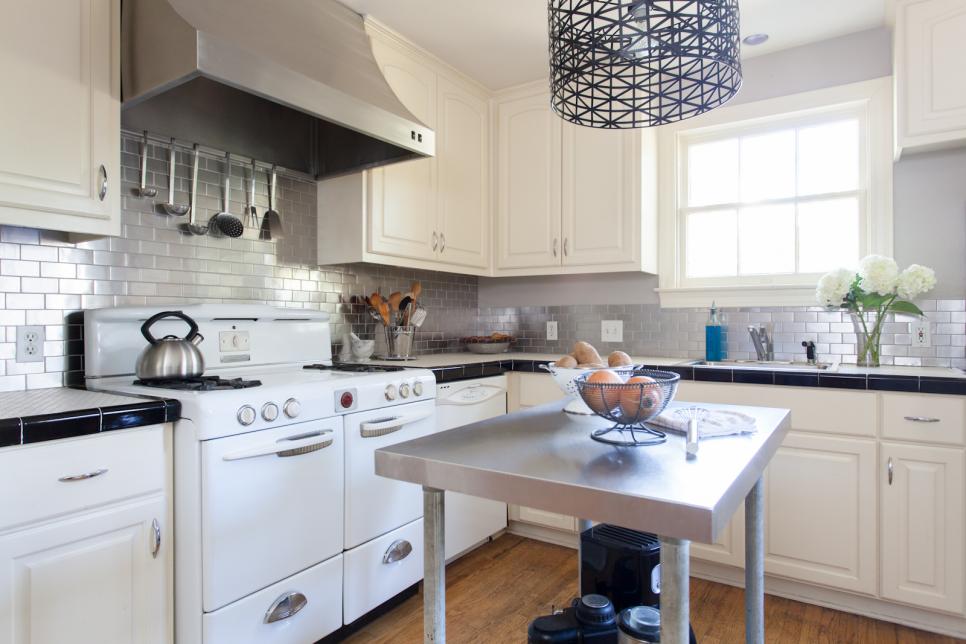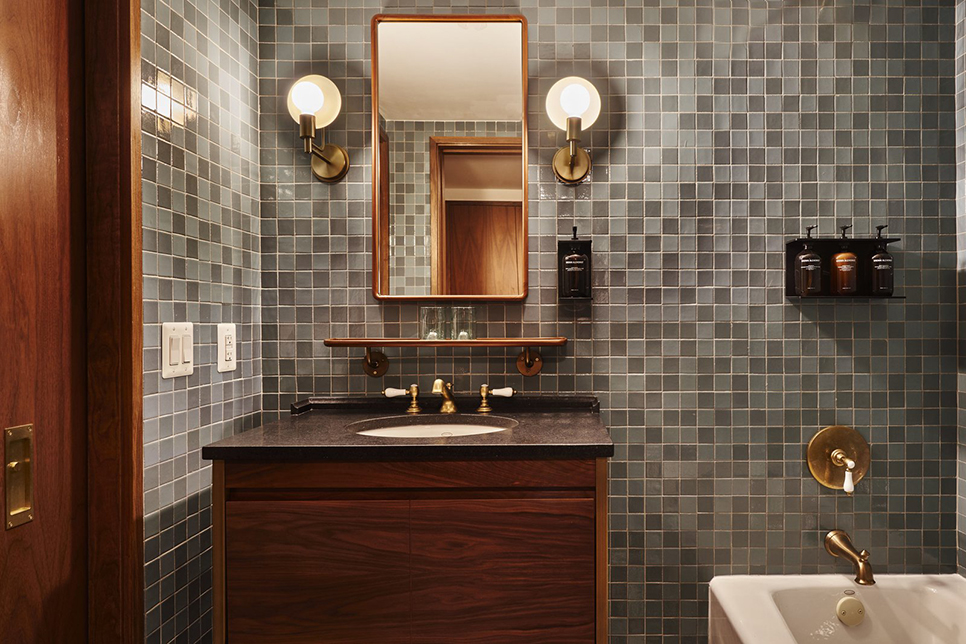 The last tile material to look at is stone, which comes in a variety of options and colors, including granite, marble, travertine, slate, sandstone and onyx. These can be left as a matte, natural finish, polished to be as smooth and glossy, or left rough to look as if they are aged to a rustic perfection, which is a wonderful choice to apply to a fireplace hearth. Stone can be used on the floor or wall, but it is important to check the absorption rating (since stone is naturally porous) to ensure that the place you are using it can withstand its environment (such as using it outside where it can freeze and crack). Selecting a stone, especially for a floor tile, may need to be sealed on a regular basis and has the ability to become cracked, chipped or scratched with use. However, don't let this deter you from selecting stone as each tile is one of a kind and can bring true, natural beauty into your space.  
"Tile" to Have Fun
While there are plenty of options for tile material to choose from, there are even more shapes, sizes, colors and patterns to look through to create a unique design that fits your home's aesthetic. Some of the most popular tile shapes include square, penny, subway, mosaic, and plank. They can also be cut as hexagons, diamonds, triangles, or waves, as well as laid in a basketweave or chevron pattern, to name a few. They range in size, from as small as a penny to as long as four feet! The tiles can come as sheets of prearranged tiles or you can create your own design with a single type or multiple shapes, sizes or surface patterns. (As a general reminder, the more unique and creative your tile pattern is, the more expensive it will be to have it installed by a professional tiler.) Even better, a new trend is to blend or insert tile into another surface, like hardwood, to create visual excitement, especially in an entryway or as a transition from one room to the next. All tile designs are set on top of mortar before applying grout to all the openings around the tile. Grout comes in many color options too, so it can blend in to make a more seamless look, or a contrasting color can be selected for a real eye-catching, one-of-a-kind floor or wall.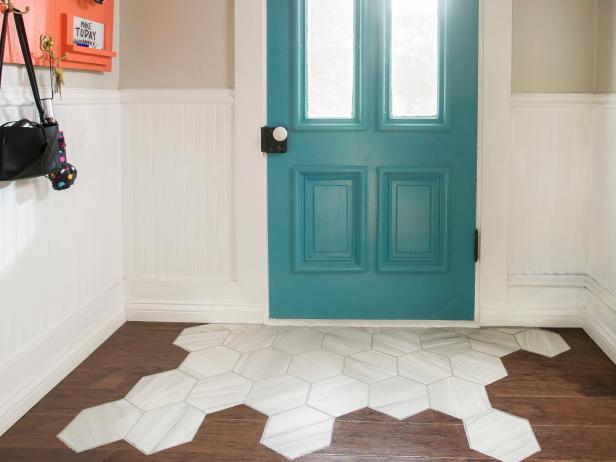 Pro Tip: If you're a planning on installing your tile yourself, make sure your subfloor or surface is flat and clean.
The best part of tile is to have fun with it, especially if it is being used in smaller spaces. It is a great way to add personality to a space that may have a more simple or refined look, such as a kitchen or entryway, or can be used to create a Zen-like feeling in your bathroom or bedroom. Whichever direction you decide, enjoy the addition of your new tile design!