Tile Patterns and Layouts
As interior designers, patterns pop up all over the place, especially in tile. When choosing tile, layout is just as important as the type, size, and color, and also affects the look and feel of a room. It can be tricky to keep track of the many different pattern options for laying tile, so we've created this guide to share a few of the most popular layouts and differentiating factors between the different patterns. We even threw in a few of our own design suggestions!
Arabesque
Arabesque tile has ornate intertwining lines.
Gives your space an elegant and refined look
Ornamental and create movement
Offers a touch of femininity for balance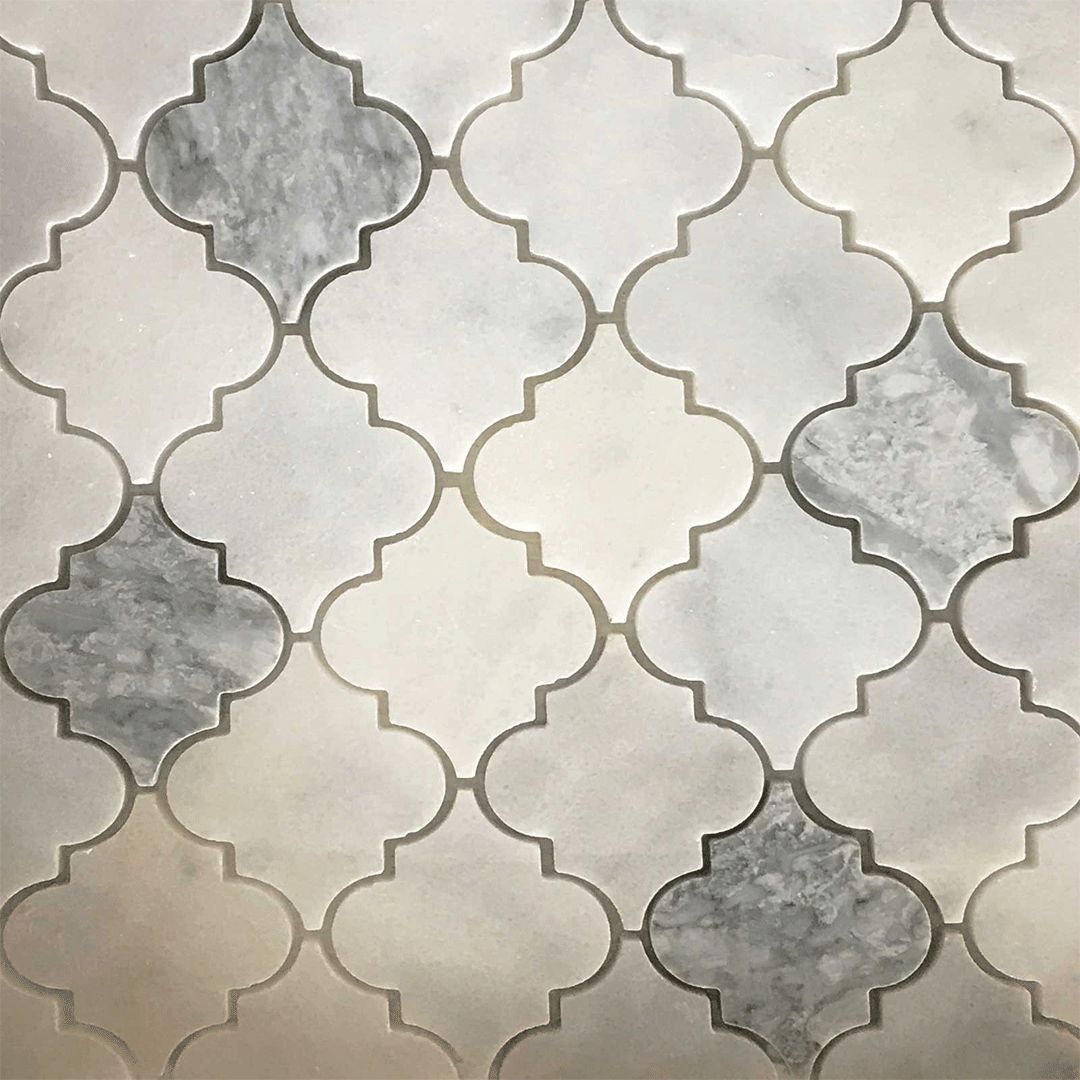 PINWHEEL
The pinwheel pattern uses a smaller square tile at each corner of a larger square to mimic the look of a spinning wheel.
Also known as hopscotch
Creates movement in a room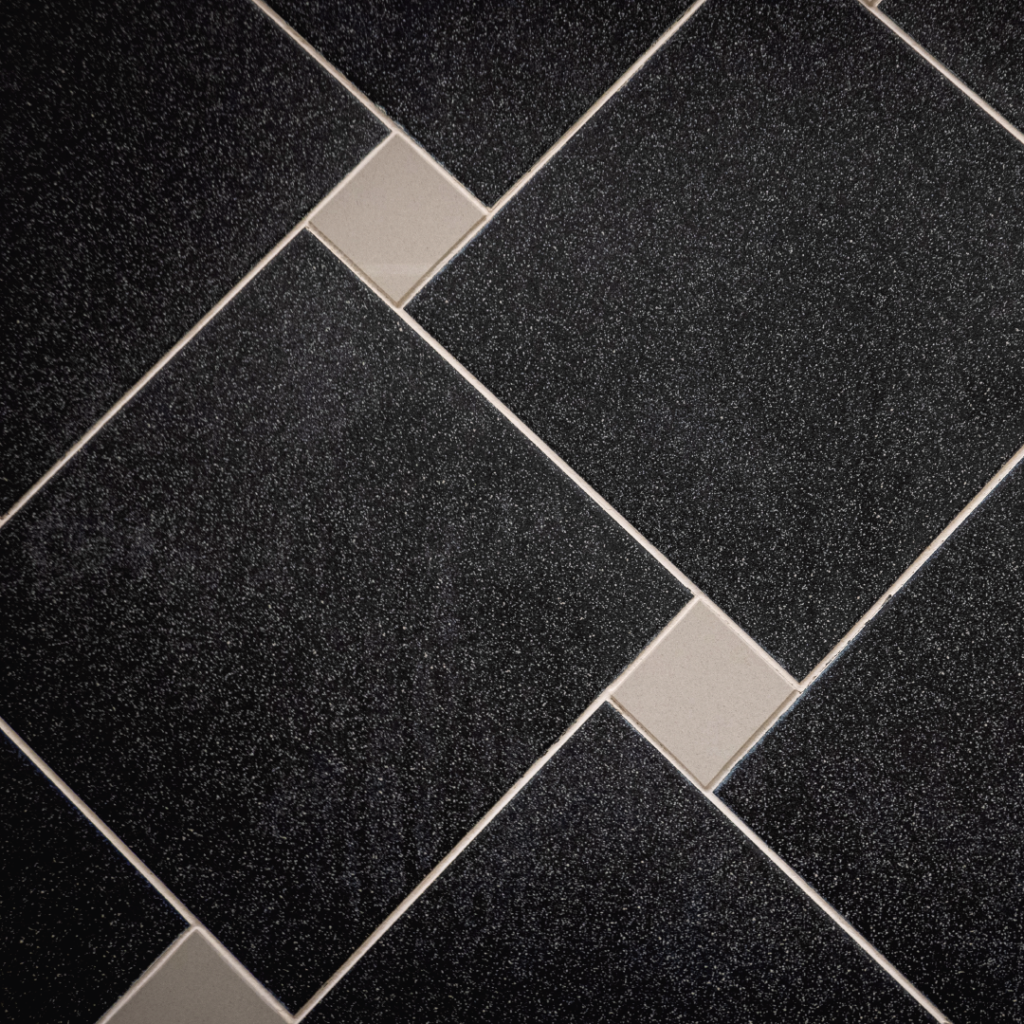 HERRINGBONE
Herringbone is made up of equal-size, rectangle pieces, arranged in a staggered zig-zag pattern.
Any size rectangle can be used for this pattern
Herringbone pattern a great way to add interest to a room
Herringbone works well in both traditional and contemporary design
Works well for both backsplash and flooring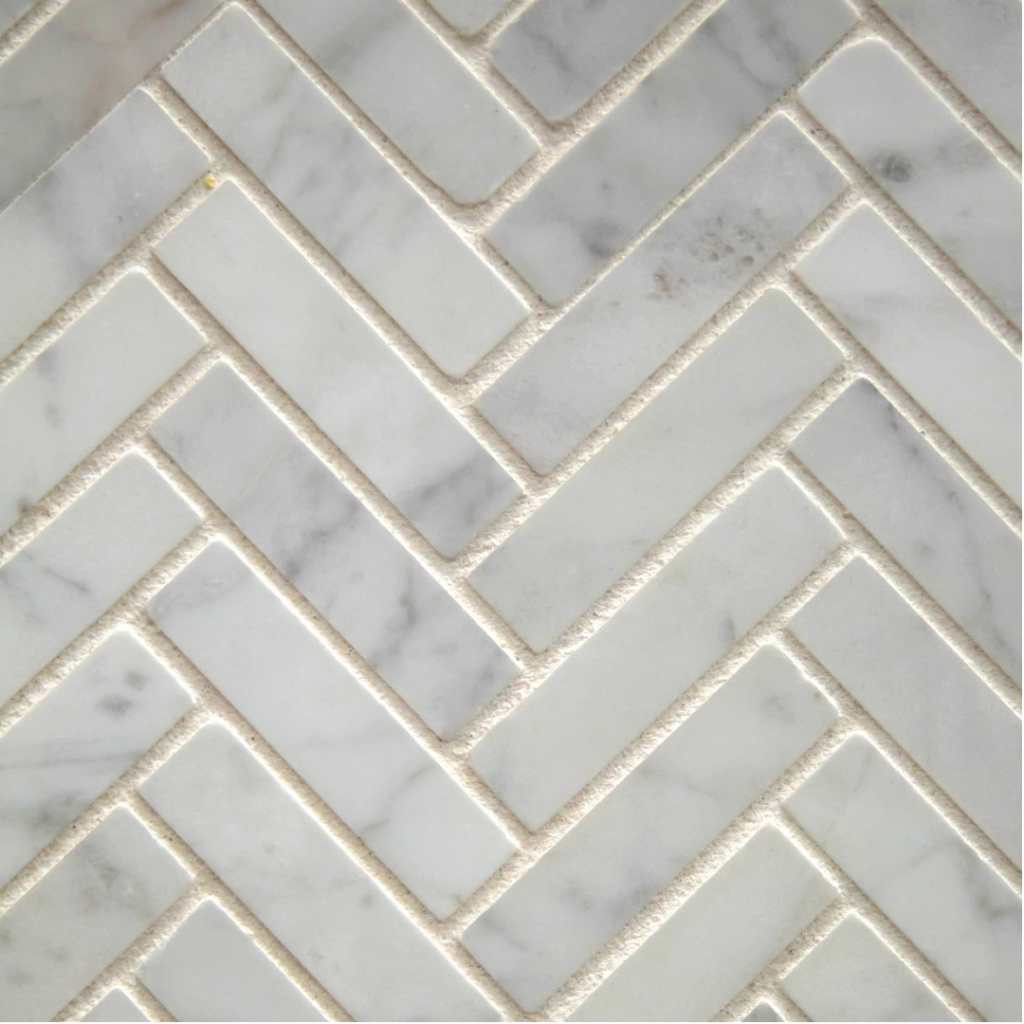 Chevron
Chevron is an inverted V pattern, with each side meeting at the point without interruption.
Gives your design a stylish finish
Creates movement
Also known as zig-zag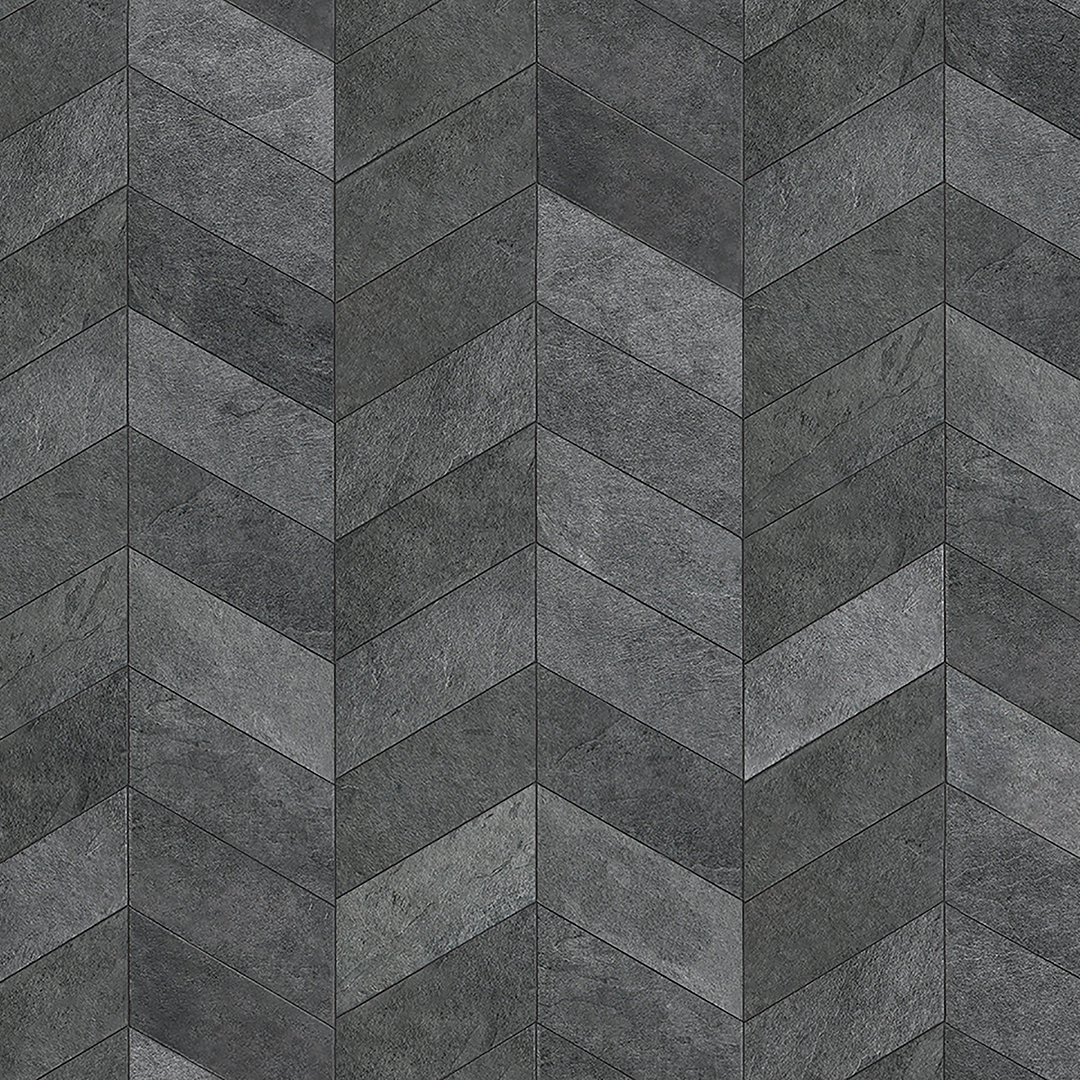 OFFSET BRICK
In the offset brick pattern each tile starts at the center of the tile below it.
Also known as running bond
Can be used with any size rectangle or square tile
Strong, traditional look 1/3 OFFSET
1/3 offset is similar to offset, however each tile offsets the tile below it by one third of its length instead of one half.
Creates a softer, more contemporary look
Very little waste and easy to use your cut pieces from one row to start the next row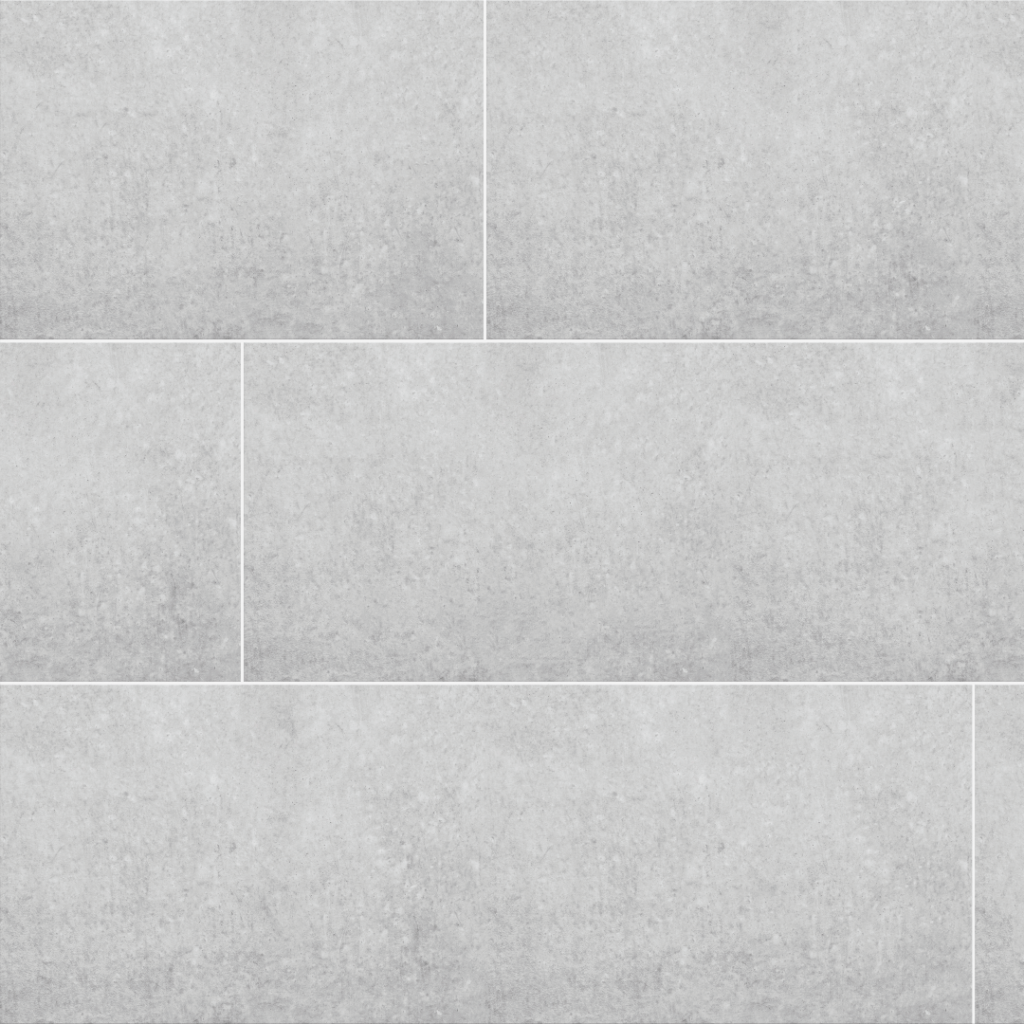 GRID
In the grid pattern each tile is set in a straight line to create a look that's simple and clean.
It's also known as stacked
It works well with any size tile
It keeps your space looking simple and modern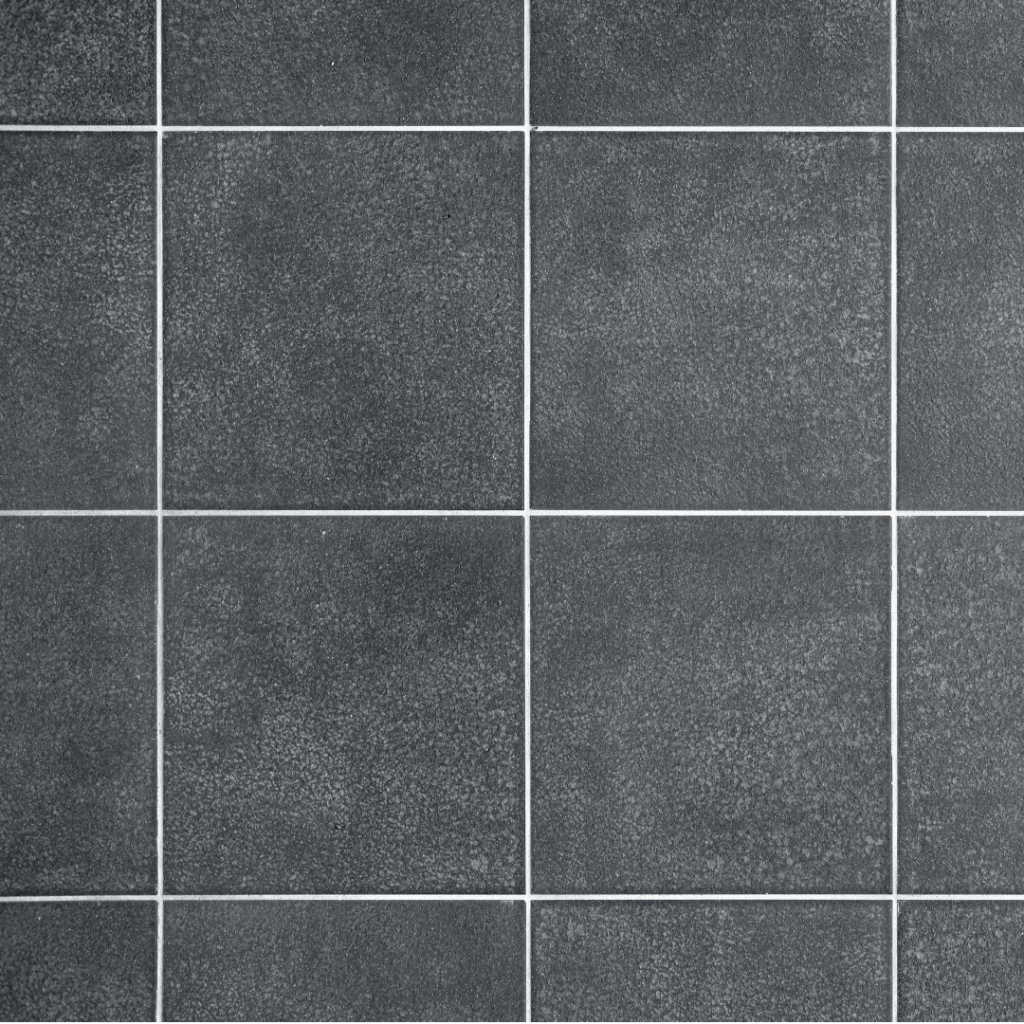 WINDMILL
This pattern uses a mix of square and rectangular tiles, the rectangular tile form a frame around the central square tile.
Pre-made mosaics are a great option to speed up the installation process
Use a square tile and grout in a contrasting color to help the pattern stand out
Good pattern for a shower or border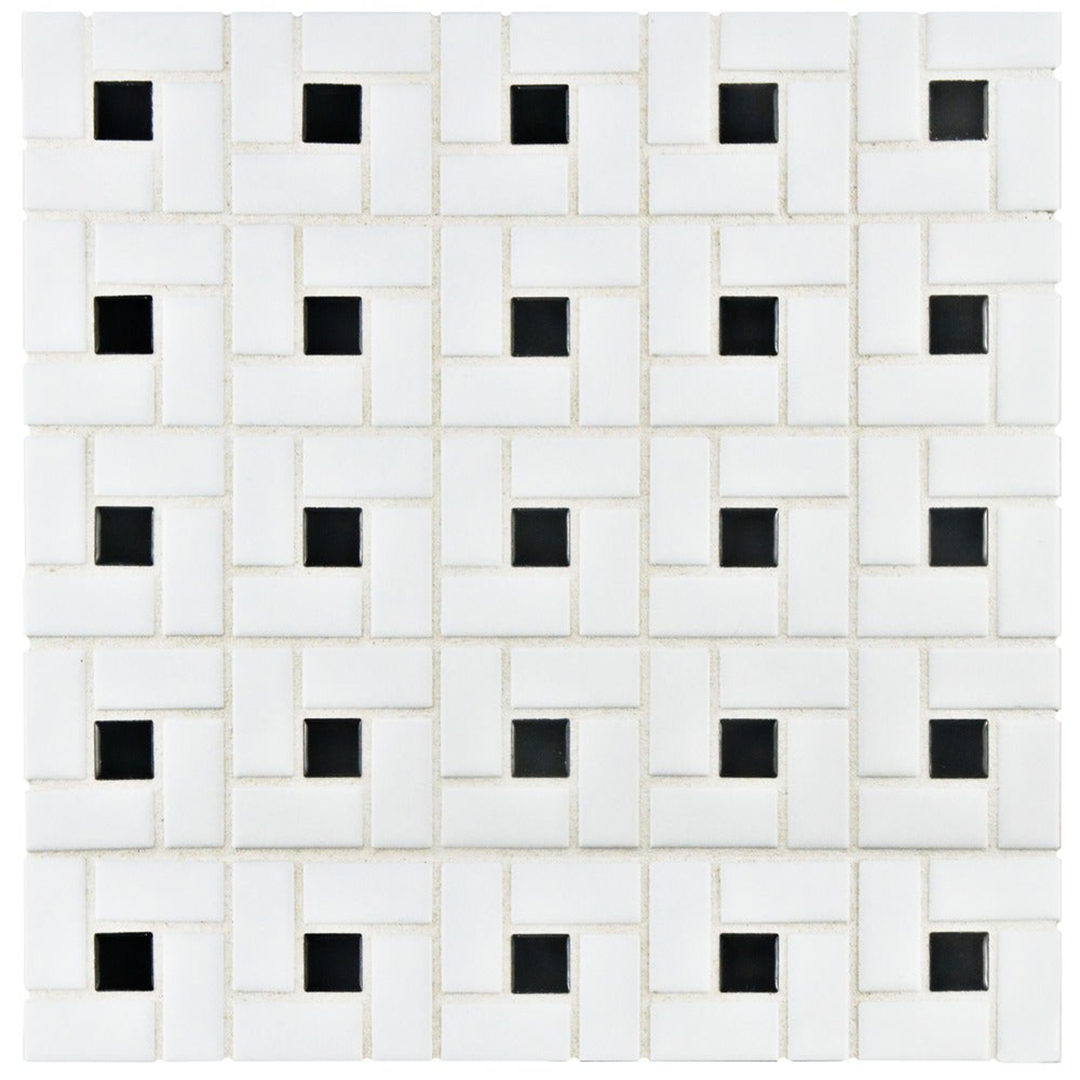 Basketweave
In the basketweave pattern, the tiles used resemble the over-under stitching motion of a woven basket.
Most often used with two rectangle tiles laid next to each other to form a square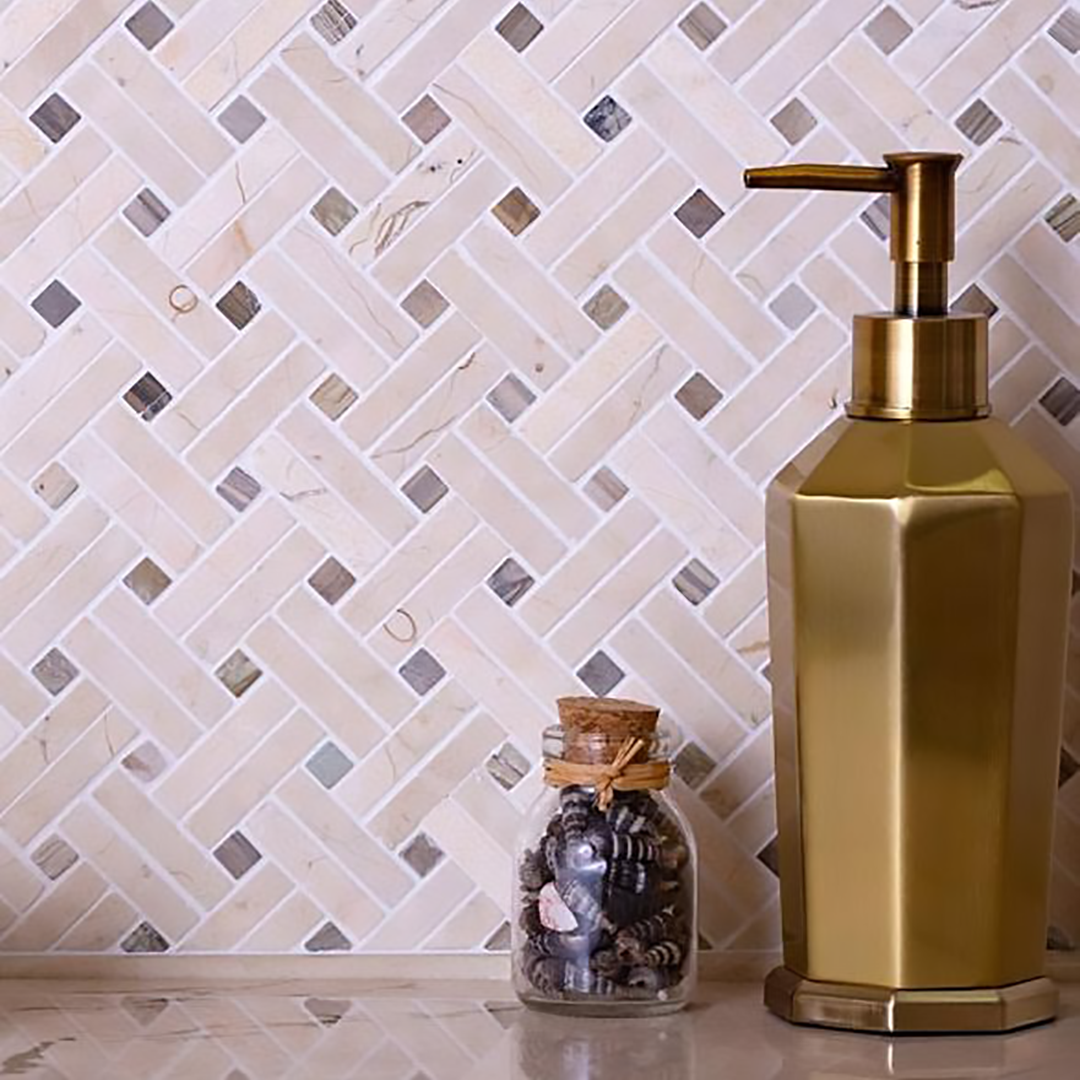 Stacked
Tiles are stacked vertically or horizontally.
Modern/mid century modern look
Easy to turn 90 degrees for a different look
Stacking vertically helps make your walls appear taller
Clean and simple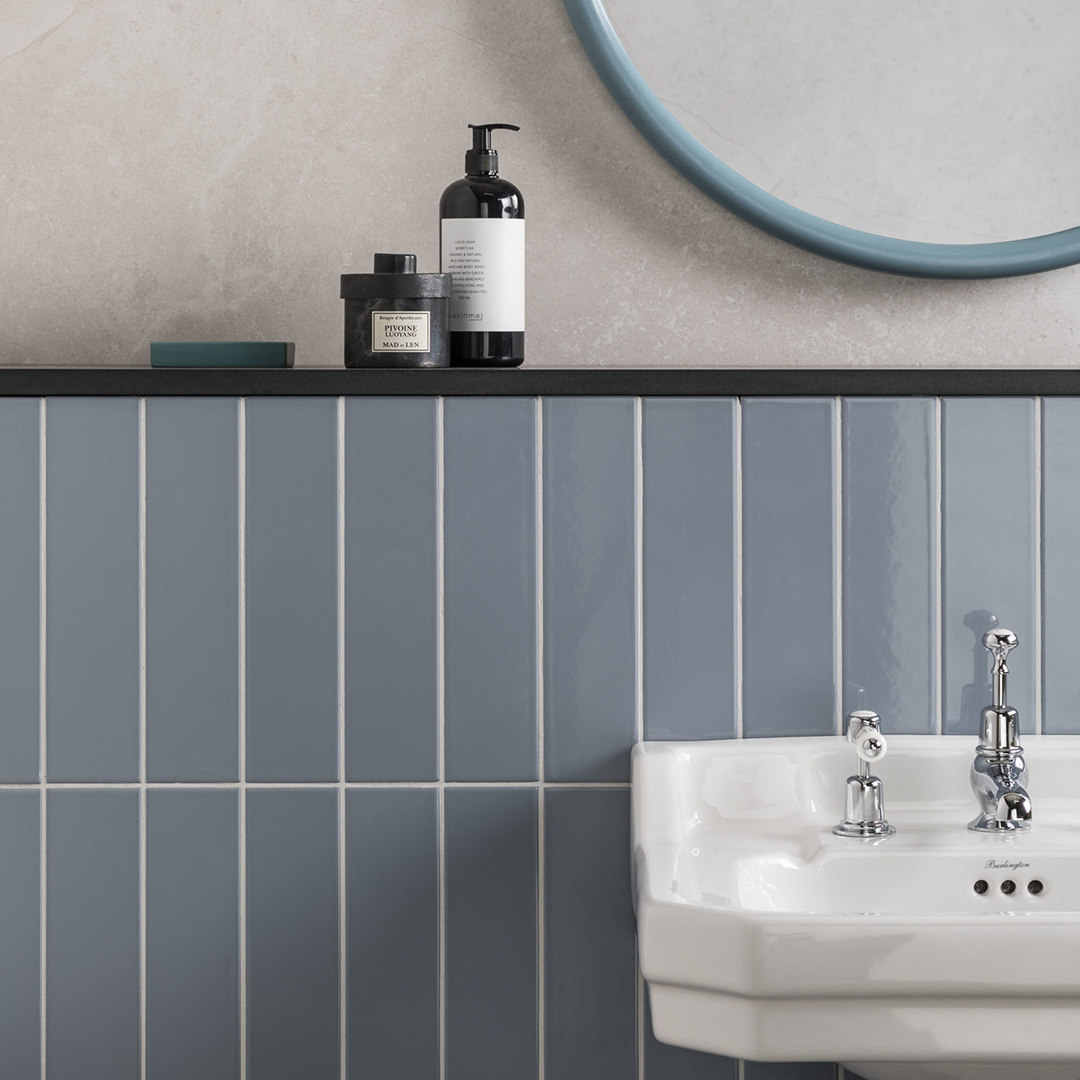 Versailles
This pattern uses a combination of square and rectangular tile to create a puzzle-like, repeating design.
Creates an elegant look
Great way to draw attention to a floor
Creates a random, varied appearance
You'll need a product specifically designed with this pattern in mind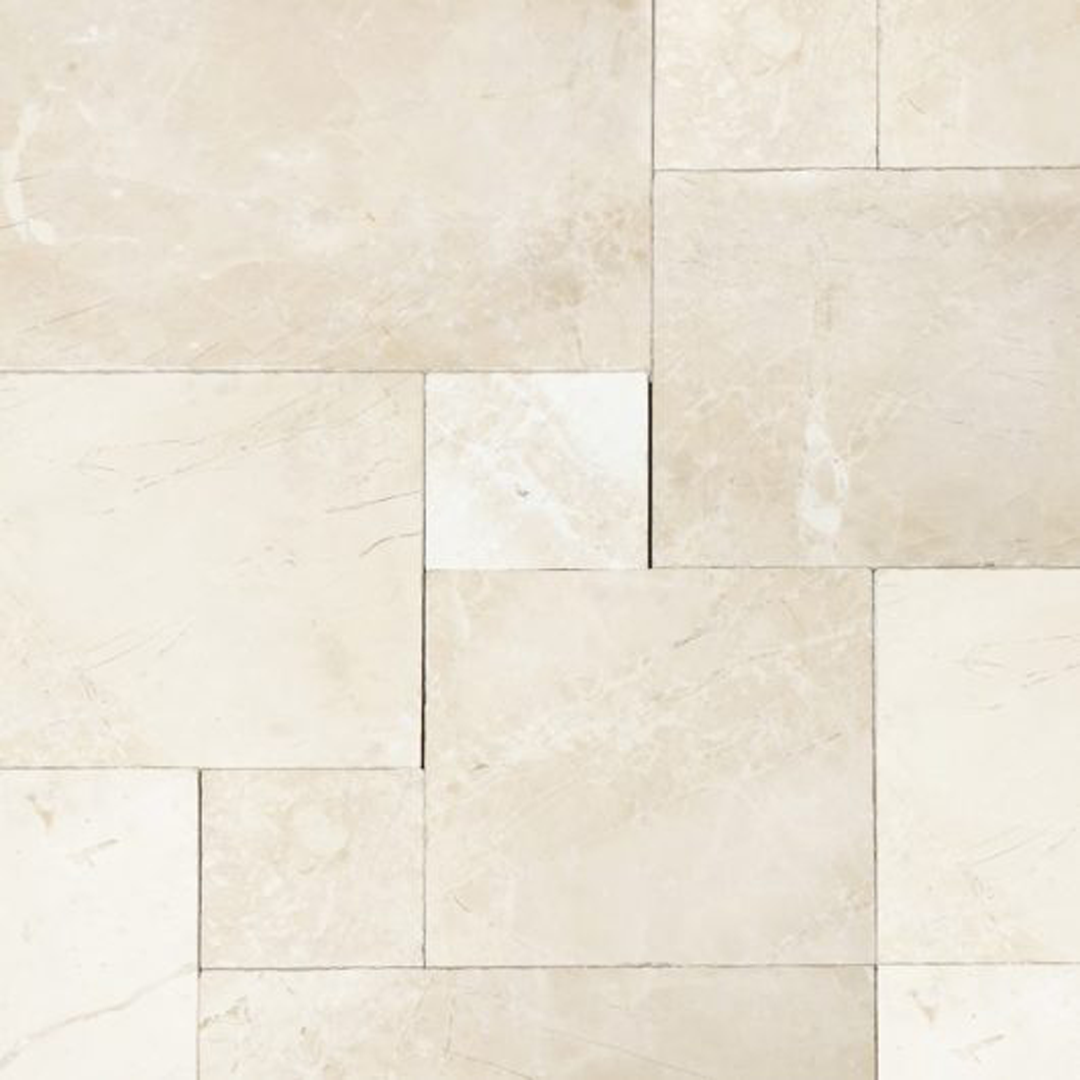 Diamond
The Diamond pattern uses square tiles laid on a 45-degree angle to create a diamond effect.
This pattern helps make a small room appear larger
If your walls aren't perfectly square, a diamond pattern layout helps hide imperfections
Setting tiles diagonal increases the number of cut you have to make during installation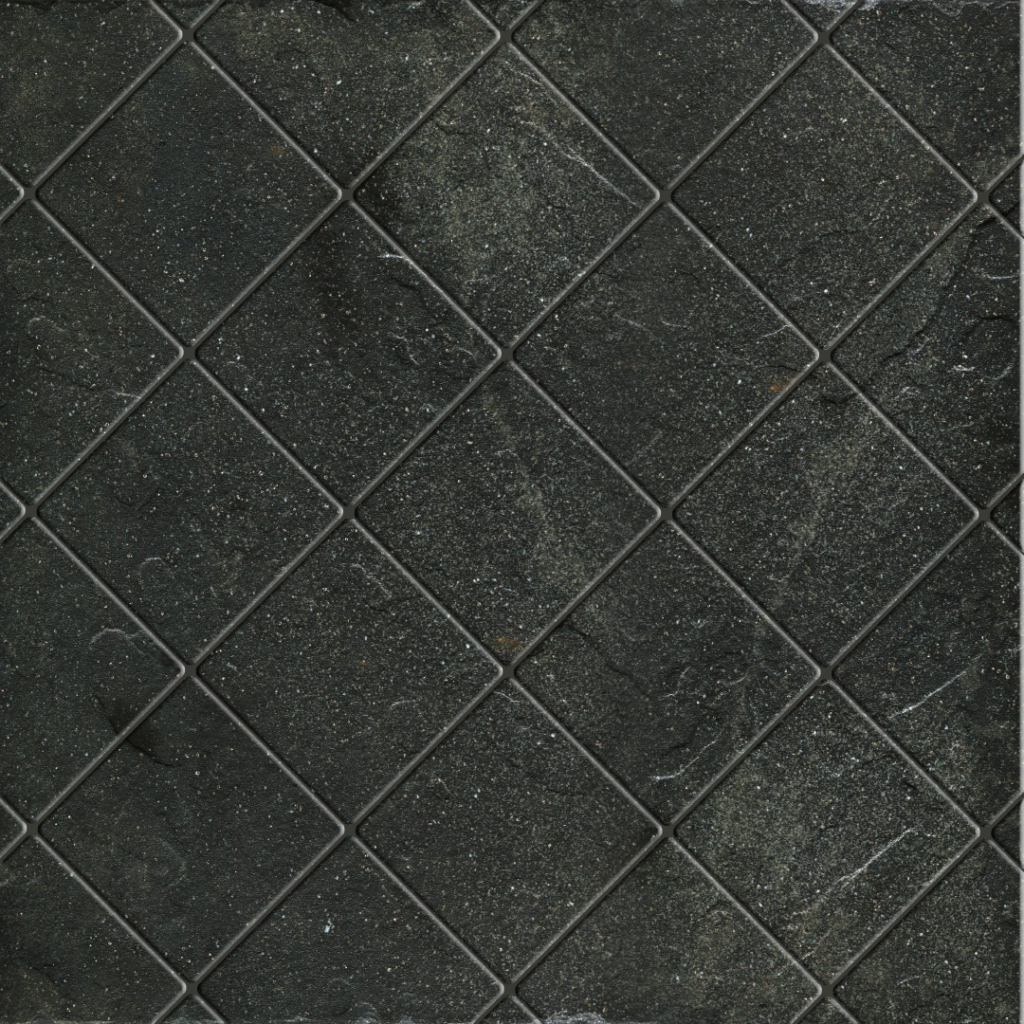 SCALLOPED / FAN
This pattern features a mosaic look with a curved edge.
The 1920's Art Deco era popularized this pattern
Creates movement
Works great to pair with other tile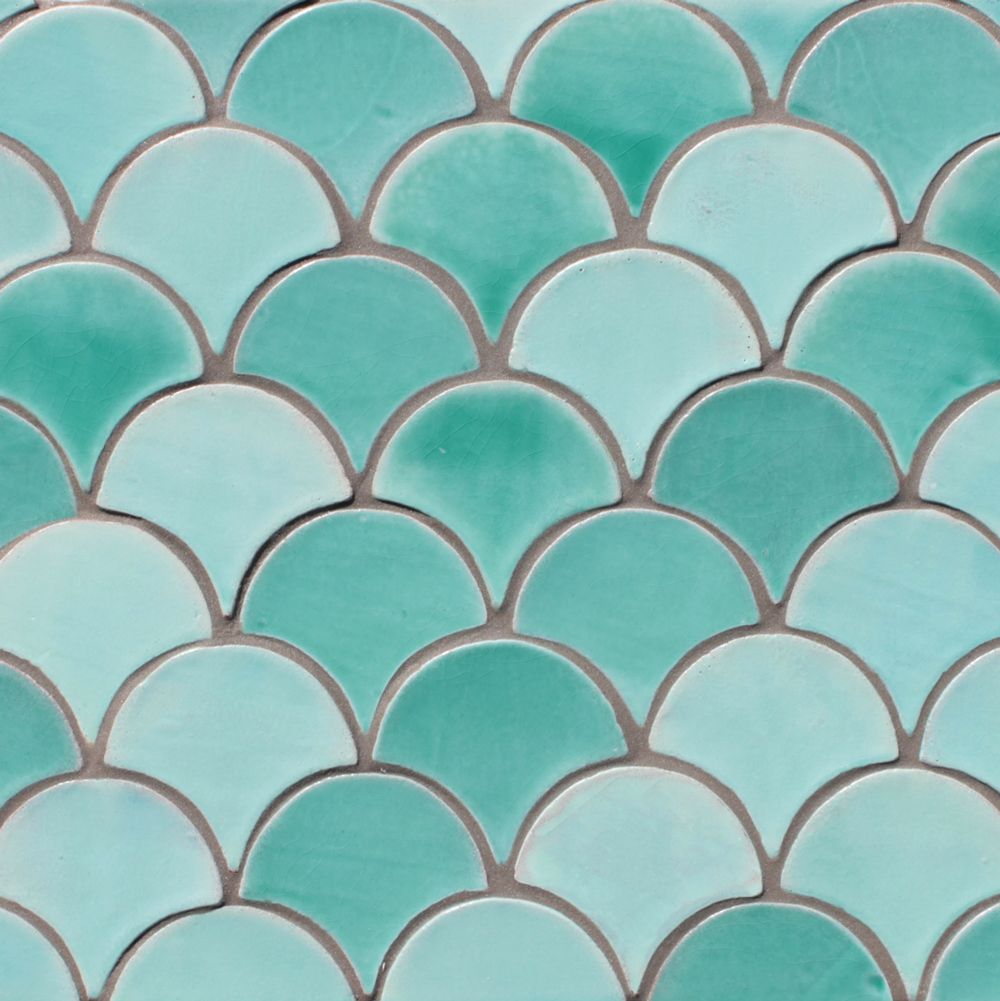 If choosing the right tile pattern and layout still sounds overwhelming, don't worry! That is where we can come in. Schedule an appointment with us and we'd be happy to help you pick the perfect design, select the right products for your lifestyle, and answer any other design questions for your space. Want to learn more about tile? Read our Material of the Month: Tile blog to help you navigate all the different styles and kinds to make the best decision for your space.