Choosing Healthy Materials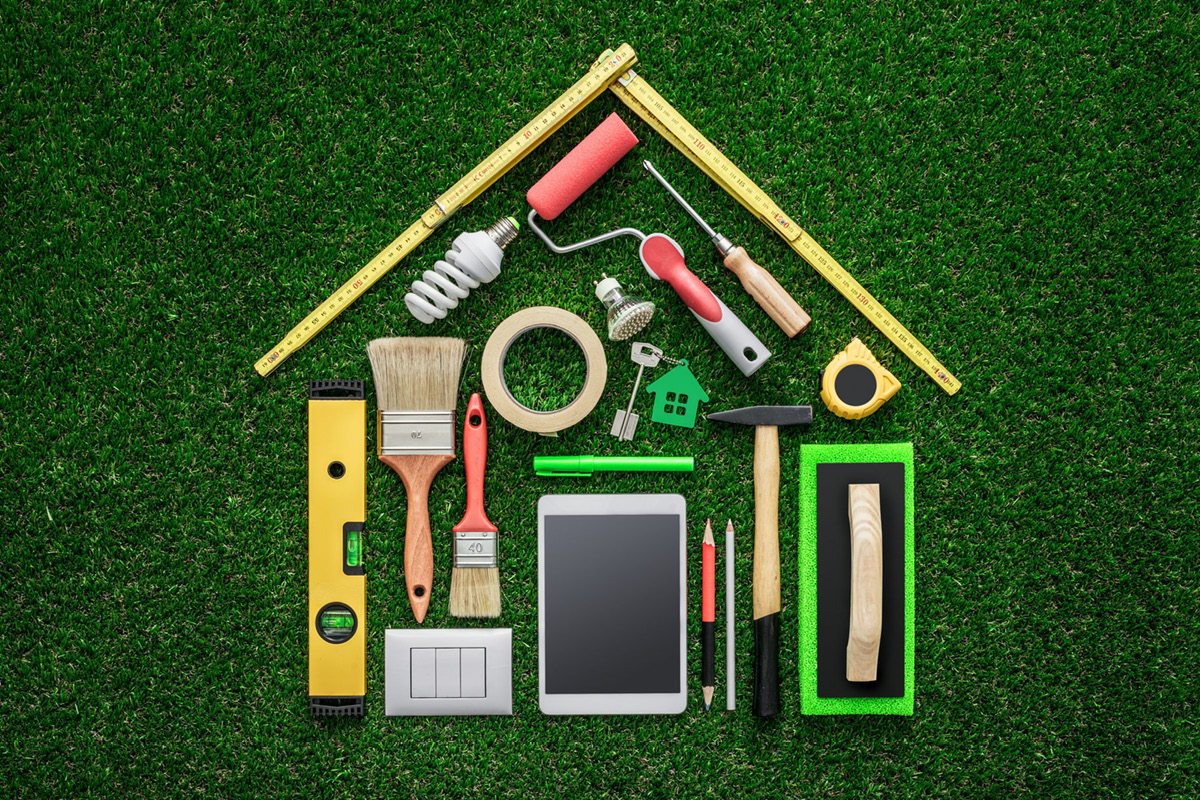 I originally planned to write about healthy materials for the month of April because of Earth Day, which falls on April 22, but recent events shined a whole new light on this topic. With shelter-in-place orders, we are all spending more time indoors and in our homes. Many people are cleaning, organizing or planning their next renovation or addition. According to the Environmental Protection Agency, the average American spends 87% of their life indoors (even in non-pandemic times), which makes the quality of these spaces very important to your health. I wanted to share a few tips and resources that will help you make decisions about what materials you chose to bring into your home and how they may affect your health.
By now, there seems to be a basic understanding that some building materials can be harmful to your health. Asbestos and lead paint have been outlawed and special precautions must be taken when removing them from older buildings. Most people have heard of VOCs (volatile organic compounds) in paint and other wet applied products, and while you may not know exactly what they are, you probably have a sense that avoiding them is in your best interest. Research is on-going and other materials have been found to be harmful, but where can you go to educate yourself about this? The International Living Future Institute has created "The Red List," which is a list of materials that have been found to harm the environment, the people that make them, and/or the people that occupy buildings that they are in. You can go to living-future.org to learn more about The Red List, and The Watch List which is updated with products and chemicals that are being studied and may move to The Red List.
A quick short-list of considerations as you make decisions for your building project are:
Composite (engineered) wood (formaldehyde binders)
Adhesives, paints and sealants (VOCs, antibacterials, nano-paritcles)
Plastics, such as vinyl flooring, blinds, and wall coverings (heavy metals, diosin, phthalates, flame retardants)
HVAC air filtration (pollens, molds)
Water filtration (chlorine byproducts, heavy metals)
But how do I know what materials are healthy for me to bring into my home or building? There are several organizations that provide ratings and certification standards for healthy materials, so you can look for seals from the Health Product Declaration (HPD) Collaborative, Cradle-to-Cradle Product Innovation Institute, Green Seal, WELL, and the Forest Stewardship Council (FSC) to name a few. The research is ongoing, and it can be a tough topic to navigate without being a chemist but talking to someone within the building industry (like ID8) is a good start to making healthy building choices.